Facilitating & Advising: Family Culture Statement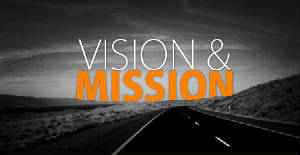 One of the most valuable, loving, and enriching acts you can do with your family is to craft a Family Culture Statement. If you have kids age 10 or older, this is a perfect time to pull the family together into a shared vision. I am available and highly capable to work with your family to custom design a unique statement that accurately represents your family's special culture. I will function as a neutral facilitator to blend everyone's input into a cohesive document which I will then print out for each individual. Additionally, I would be available for periodic refinements as people grow, circumstances change, and your collective vision transforms.
Here is a
sample
on the right side of the
Home as Sanctuary
page. Simply email or call me to discuss timing and cost details. This particular service is currently available in person only in the San Francisco Bay Area.

Tap into a powerful opportunity to make this priceless investment in your family's present and future together. Let Quality of Life News help you develop a clarifying vision for your family's collaborative mission and your dynamic journey.


Personalized Healthy & Eco
Products Report = Wiser Shopping


*

Would you like to use products that you're sure have positive health, environmental, and social impacts?

*

Do you have serious allergies to certain chemicals and toxins?
*

Do you want to be the most responsible and informed consumer you can be?

* BUT, are you unable to make the significant time commitment to research and actually locate/purchase highly-rated products?

Quality of Life News can relieve you of the time burden today. Simply email a list of the products you most often use in your home, and we'll do the rest by utilizing a new and revolutionary consumer tool known as GoodGuide developed at the University of California at Berkeley. You will truly be surprised how many products marketed as "green" or "all natural" have low to mediocre scores.

You can count on Quality of Life News to:

* Research & share the product ratings as available

* Cite viable alternatives as needed

* Locate stores (physical & online) where you'll be able to make these purchases

* Provide all of the above in a professional, written report prepared just for you and your family that you can take to the store with you

In addition to helping you to determine which old products to replace, we can also research any new products you might be considering before you purchase them. Now is the perfect time for your family to make important ecological and health upgrades from food to personal care products to household supplies, and beyond!

FIRST STEP:
Email a list of products (with full names) that you want me to research, and I will get back to you with a cost estimate for your pre-approval. Thirty products is a typical number, but I'll be happy to research however many you deem necessary for your unique buying patterns.