Achieving Quality of Life Immediately & Long-Term

Our premise regarding how we can best serve our readers centers around the concept that quality of life is:

* Less about the material and more about the depth of who we are as people, and how we interact with family, friends and colleagues, our global community, and the natural world around us.

* Absolutely essential for each and every chapter of our lives—childhood, young adulthood, middle age, and our rich senior years.

Then how do we create and sustain the highest quality in our relationships, health, spirit, and our physical environment?

We do so by:

* Gaining and applying knowledge so that we're empowered to make the best, most mindful, and most informed decisions possible.

* Valuing the fundamental interconnectedness of all the aspects of our lives, of wide-ranging social thought, and within the world at large.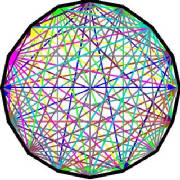 Only then, can we truly achieve an 'Integrated Quality of Life' that endures and grows in the face of personal, cultural and global challenges.







LIFE OBSERVATIONS
* Ideas worth spreading are ones that are Relevant, Important, Uncomfortable, Challenging, and those that represent Other Points of View. [Paraphrased from Eli Pariser, TED2011 Conference]
* It seems that the most chronically unhappy people are those who take no personal accountability for their own actions and happiness, but instead blame others and are self-professed 'victims'.
* Healthy personal boundaries and a collaborative spirit are critical.
* Interpersonal competiveness and controlling behaviors work against a healthy partnership.
* If we honor each relationship from a foundation of fair play, justice, truthfulness, respect, and empathy, the outcomes are profoundly positive.
* WISDOM: Deep understanding of what is true or right + optimum judgment = positive action and growth.